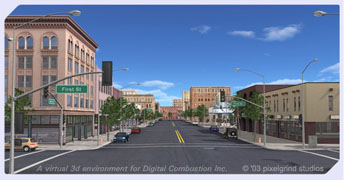 Welcome to pixelgrind.com!
Welcome to the 'preview' of the new Pixelgrind, a 3d 'mini mag' and industry list! Here you will find a few articles about 3d graphics, and links to important 3d related sites from around the world. Pixelgrind 3d Models are now available at the new
3DModelShop!
This is the former home of Pixelgrind Studios, a small animation company owned and operated by me, Marc Mosel. For more info about Pixelgrind Studios, visit the
About
section.